Salonika Imports Wholesale
Restaurants & Specialty Shops
Salonika Imports is proud to work with some of the finest restaurants food service Distributors and specialty food stores in the US.
Our wholesale program offers the following benefits:
Large selection of Extra Virgin Olive Oil, Olives, Roasted Red Peppers, Roasted Eggplant
One of the largest distributors of OLYMPIA FOODS Gyro meat and Pita products in the US
Distributors of KONTOS FOODS full line of products
Regional Exclusive distributor of HELLAS BAKERY full line of authentic Greek Desserts & Pastries
Competitive pricing due to buying direct
Buy by the unit, case or in volume
Family owned and operated since 1987
Terms available to qualified applicants
Quick shipping - usually within a day via LTL, FTL, FedEx or UPS
To request a wholesale account, simply submit the form below. We will respond within 2-3 business days. For other inquiries, email us at sales@salonika.net or call (800) 794-2256.
Partners
Western PA Exclusive Distributor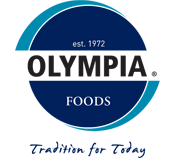 Full Product Line Distributor

Full Product Line Distributor
Food Tours & Private Events Partner